BUY THIS PRINT
(Starting at $50)*
We offer Limited Edition framed (numbered) prints for collectors and fine art enthusiasts, and affordable Standard Edition (basic, unnumbered) prints for general home and office decor. For further details on both options, see our section on Collecting Compassion Gallery Art.
For more information on acquiring a print, please fill out the form below.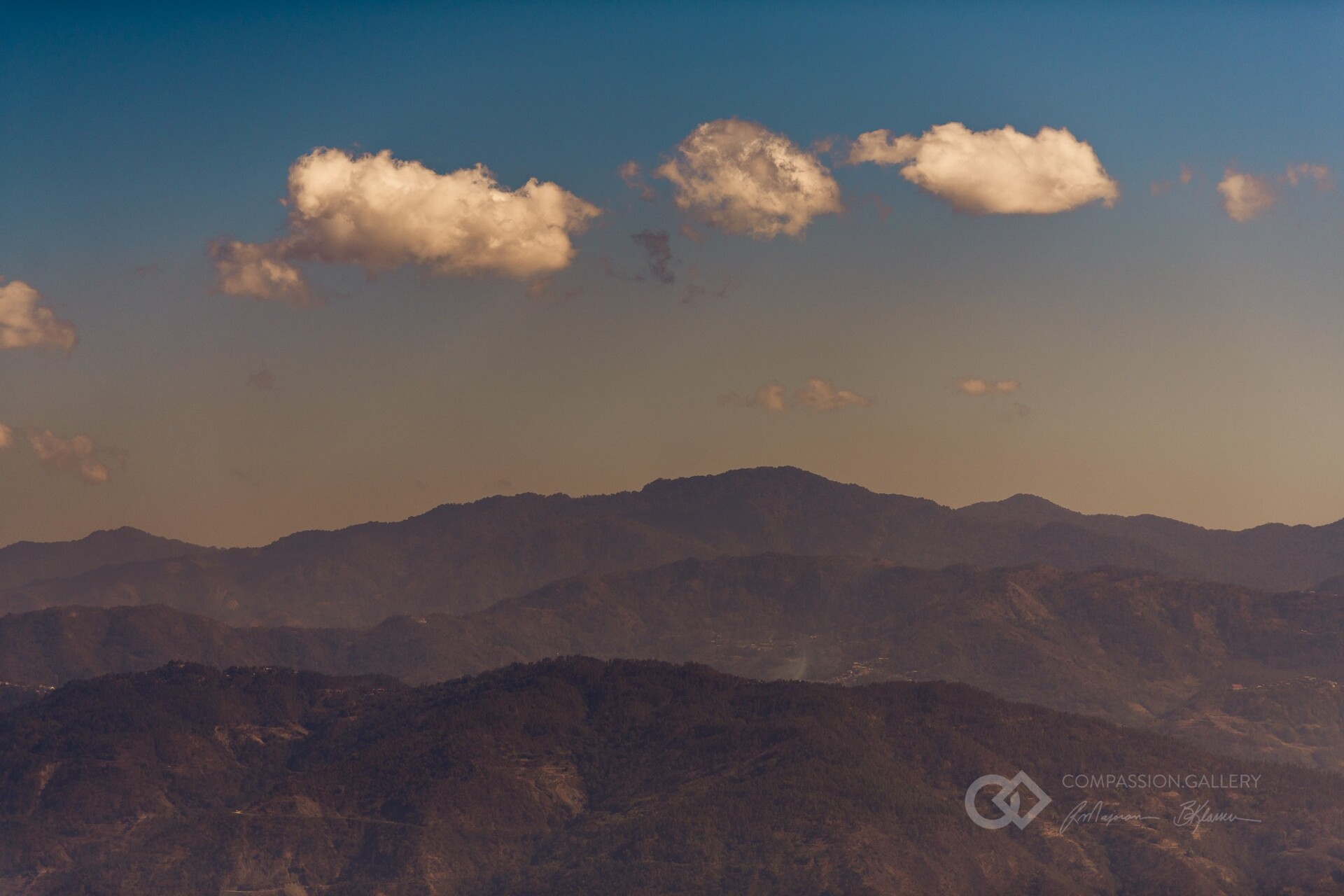 Zoom In
Preview This Photo in a Room
Notes from Ray
(Kohima, Nagaland, India)
And Elijah said to Ahab, "Go up, eat and drink, for there is a sound of the rushing of rain." So Ahab went up to eat and to drink. And Elijah went up to the top of Mount Carmel. And he bowed himself down on the earth and put his face between his knees. And he said to his servant, "Go up now, look toward the sea." And he went up and looked and said, "There is nothing." And he said, "Go again," seven times. And at the seventh time he said, "Behold, a little cloud like a man's hand is rising from the sea." And he said, "Go up, say to Ahab, 'Prepare your chariot and go down, lest the rain stop you.'" And in a little while the heavens grew black with clouds and wind, and there was a great rain. And Ahab rode and went to Jezreel. And the hand of the Lord was on Elijah, and he gathered up his garment and ran before Ahab to the entrance of Jezreel.
— 1 Kings 18:41-46 (ESV)
View More Photos by Ray Majoran
View Ray's Personal Site