Cluster of Lights
Space (Deep Sky Object)
// SKU: SPACE-10080656 //
Ray Majoran
BUY THIS PRINT
(Starting at $50)*
We offer Limited Edition framed (numbered) prints for collectors and fine art enthusiasts, and affordable Standard Edition (basic, unnumbered) prints for general home and office decor. For further details on both options, see our section on Collecting Compassion Gallery Art.
For more information on acquiring a print, please fill out the form below.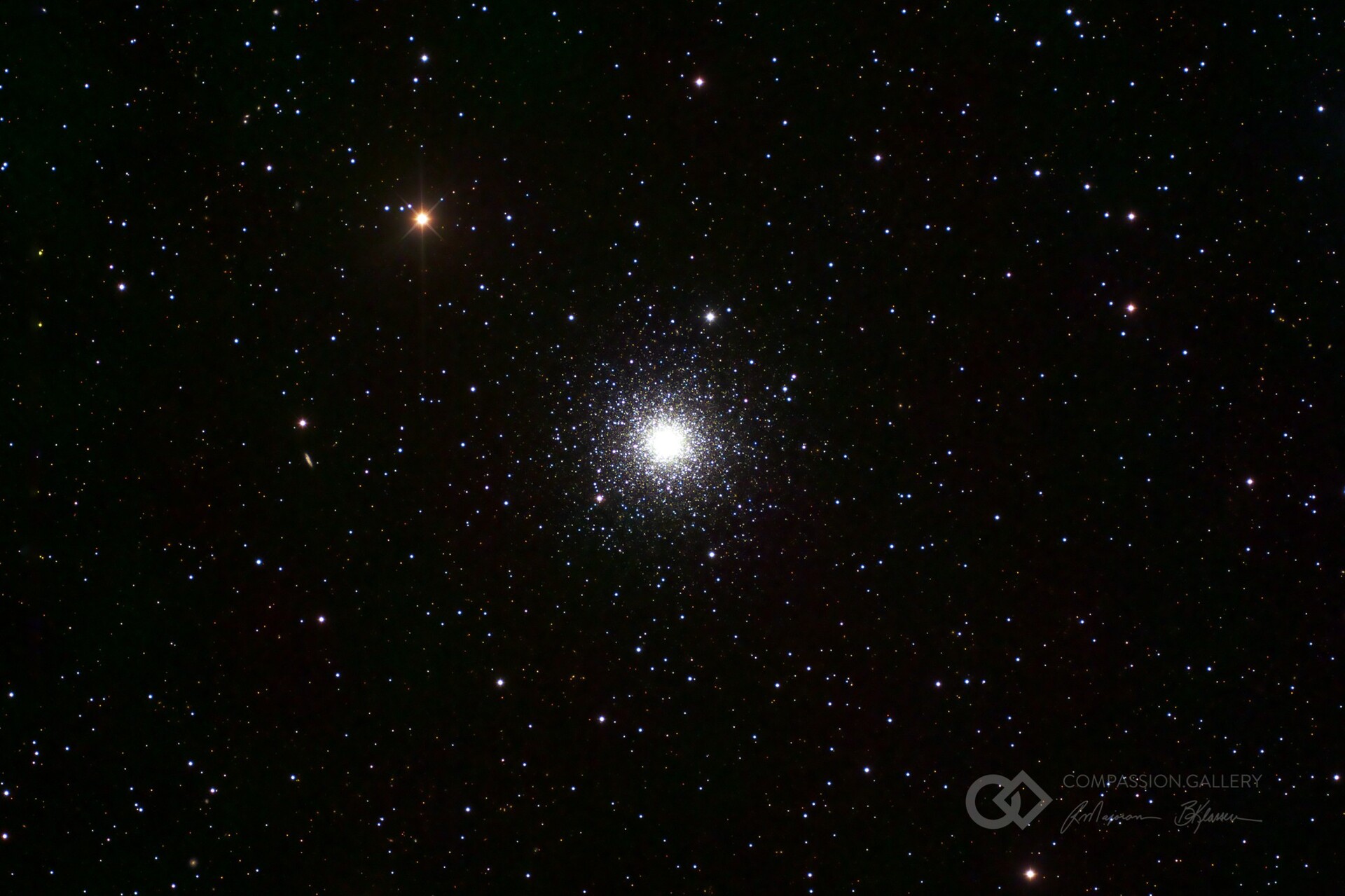 Zoom In
Preview This Photo in a Room
Notes from Ray
(M3 / NGC 5272, Canes Venatici)
They will say, "Where is the promise of his coming? For ever since the fathers fell asleep, all things are continuing as they were from the beginning of creation." For they deliberately overlook this fact, that the heavens existed long ago, and the earth was formed out of water and through water by the word of God, and that by means of these the world that then existed was deluged with water and perished. But by the same word the heavens and earth that now exist are stored up for fire, being kept until the day of judgment and destruction of the ungodly.
— 2 Peter 3:4-7 (ESV)
View More Photos by Ray Majoran
View Ray's Personal Site