To Him Who Sits on the Throne
BUY THIS PRINT
(Starting at $50)*
We offer Limited Edition framed (numbered) prints for collectors and fine art enthusiasts, and affordable Standard Edition (basic, unnumbered) prints for general home and office decor. For further details on both options, see our section on Collecting Compassion Gallery Art.
For more information on acquiring a print, please fill out the form below.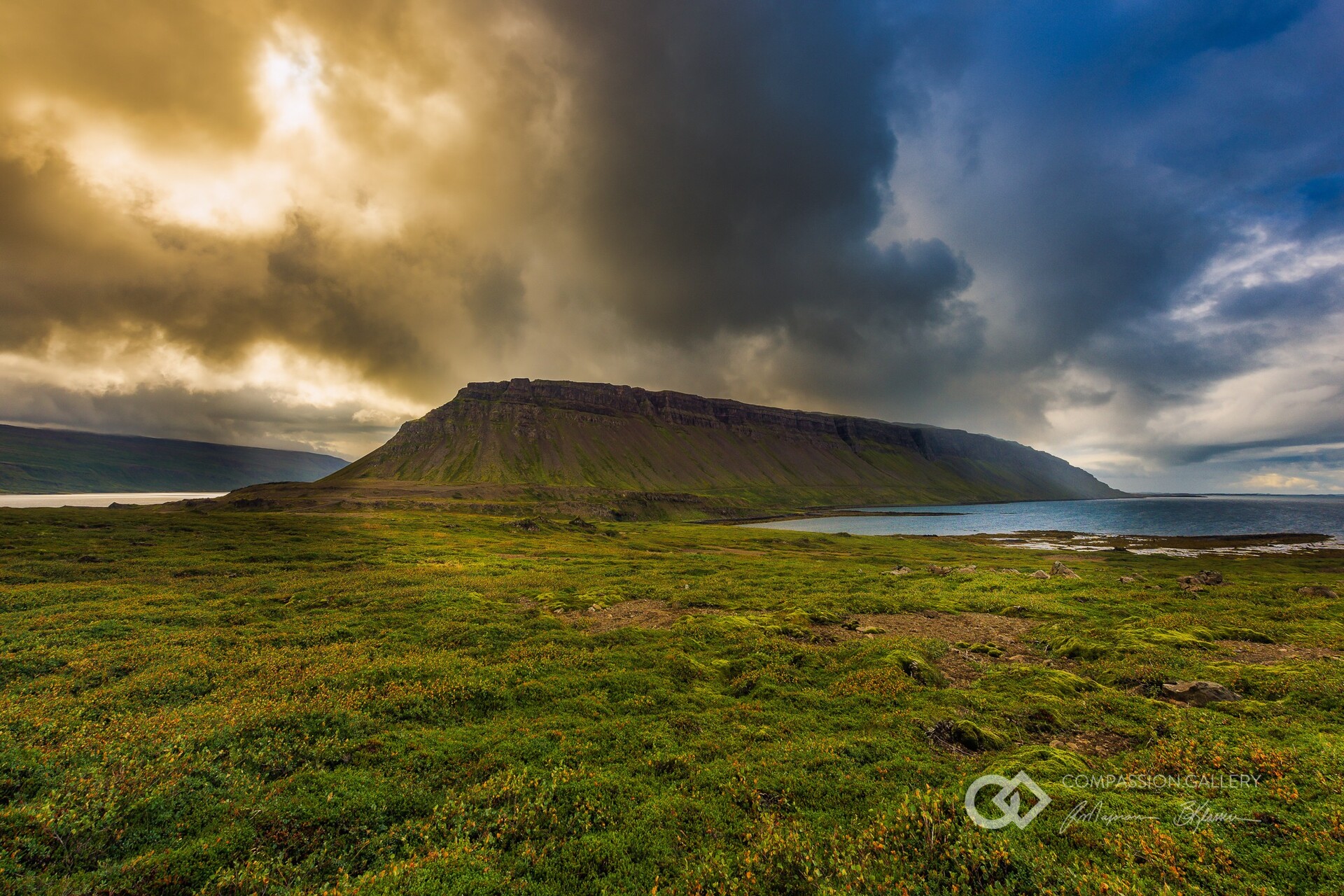 Zoom In
Preview This Photo in a Room
Notes from Ray
(Westfjords, Iceland)
Then I looked, and I heard around the throne and the living creatures and the elders the voice of many angels, numbering myriads of myriads and thousands of thousands, saying with a loud voice, "Worthy is the Lamb who was slain, to receive power and wealth and wisdom and might and honor and glory and blessing!" And I heard every creature in heaven and on earth and under the earth and in the sea, and all that is in them, saying, "To him who sits on the throne and to the Lamb be blessing and honor and glory and might forever and ever!" And the four living creatures said, "Amen!" and the elders fell down and worshiped.
— Revelation 5:11-14 (ESV)
View More Photos by Ray Majoran
View Ray's Personal Site