BUY THIS PRINT
(Starting at $50)*
We offer Limited Edition framed (numbered) prints for collectors and fine art enthusiasts, and affordable Standard Edition (basic, unnumbered) prints for general home and office decor. For further details on both options, see our section on Collecting Compassion Gallery Art.
For more information on acquiring a print, please fill out the form below.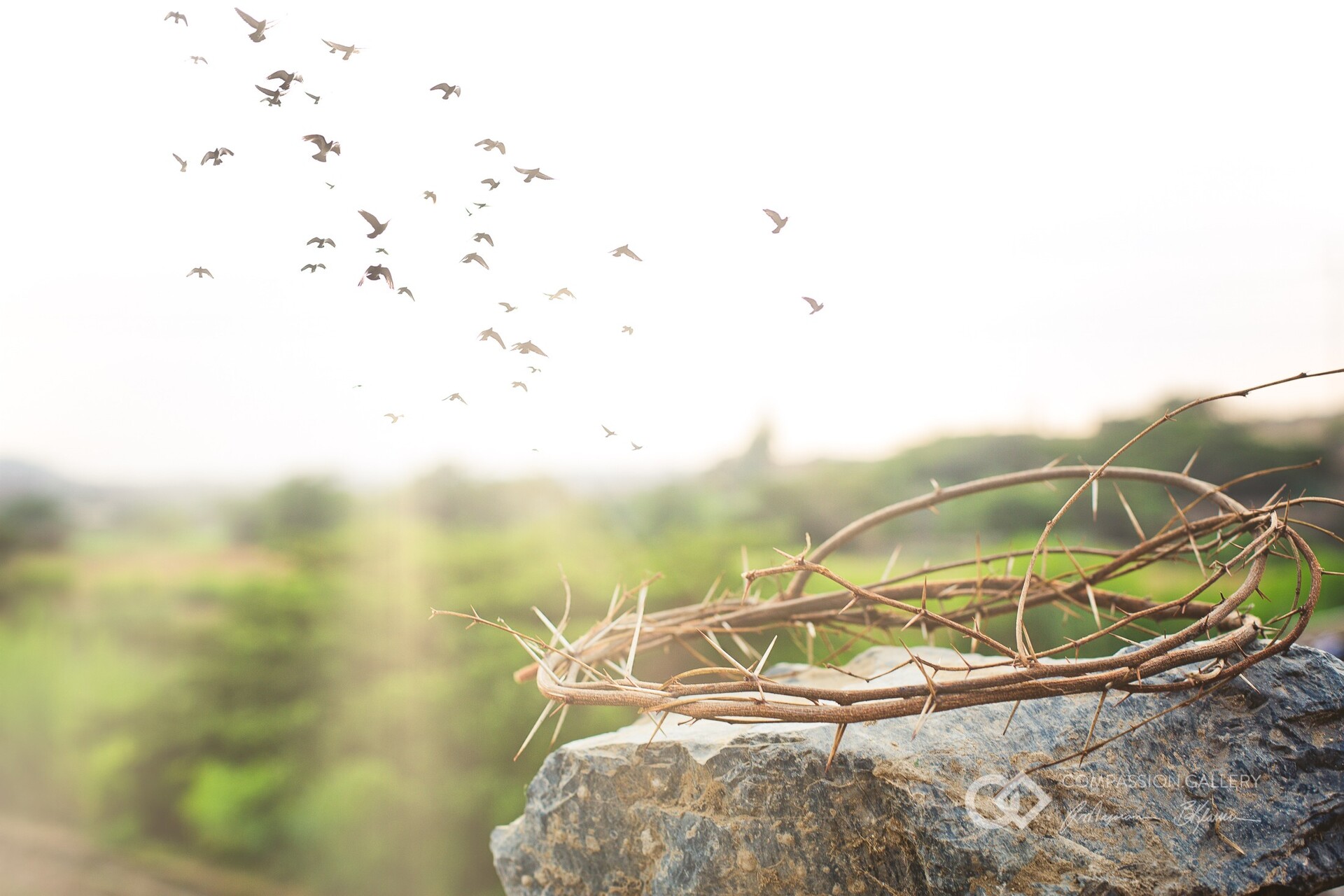 Zoom In
Preview This Photo in a Room
Notes from Ray
So when they had come together, they asked him, "Lord, will you at this time restore the kingdom to Israel?" He said to them, "It is not for you to know times or seasons that the Father has fixed by his own authority. But you will receive power when the Holy Spirit has come upon you, and you will be my witnesses in Jerusalem and in all Judea and Samaria, and to the end of the earth." And when he had said these things, as they were looking on, he was lifted up, and a cloud took him out of their sight. And while they were gazing into heaven as he went, behold, two men stood by them in white robes, and said, "Men of Galilee, why do you stand looking into heaven? This Jesus, who was taken up from you into heaven, will come in the same way as you saw him go into heaven."
— Acts 1:6-11 (ESV)
Note: The is a composite image in that the photos are from two different scenes.
Location of Photo 1 (Crown of Thorns): Trujillo, Peru
Location of Photo 2 (Birds): Lima, Peru
Ray's Settings (1): Canon 5D Mark III, 50mm, ISO 100, 1/100s, f/5
Ray's Settings (2): Canon 5D Mark III, 50mm, ISO 100, 1/8000s, f/2.2
View More Photos by Ray Majoran
View Ray's Personal Site