BUY THIS PRINT
(Starting at $50)*
We offer Limited Edition framed (numbered) prints for collectors and fine art enthusiasts, and affordable Standard Edition (basic, unnumbered) prints for general home and office decor. For further details on both options, see our section on Collecting Compassion Gallery Art.
For more information on acquiring a print, please fill out the form below.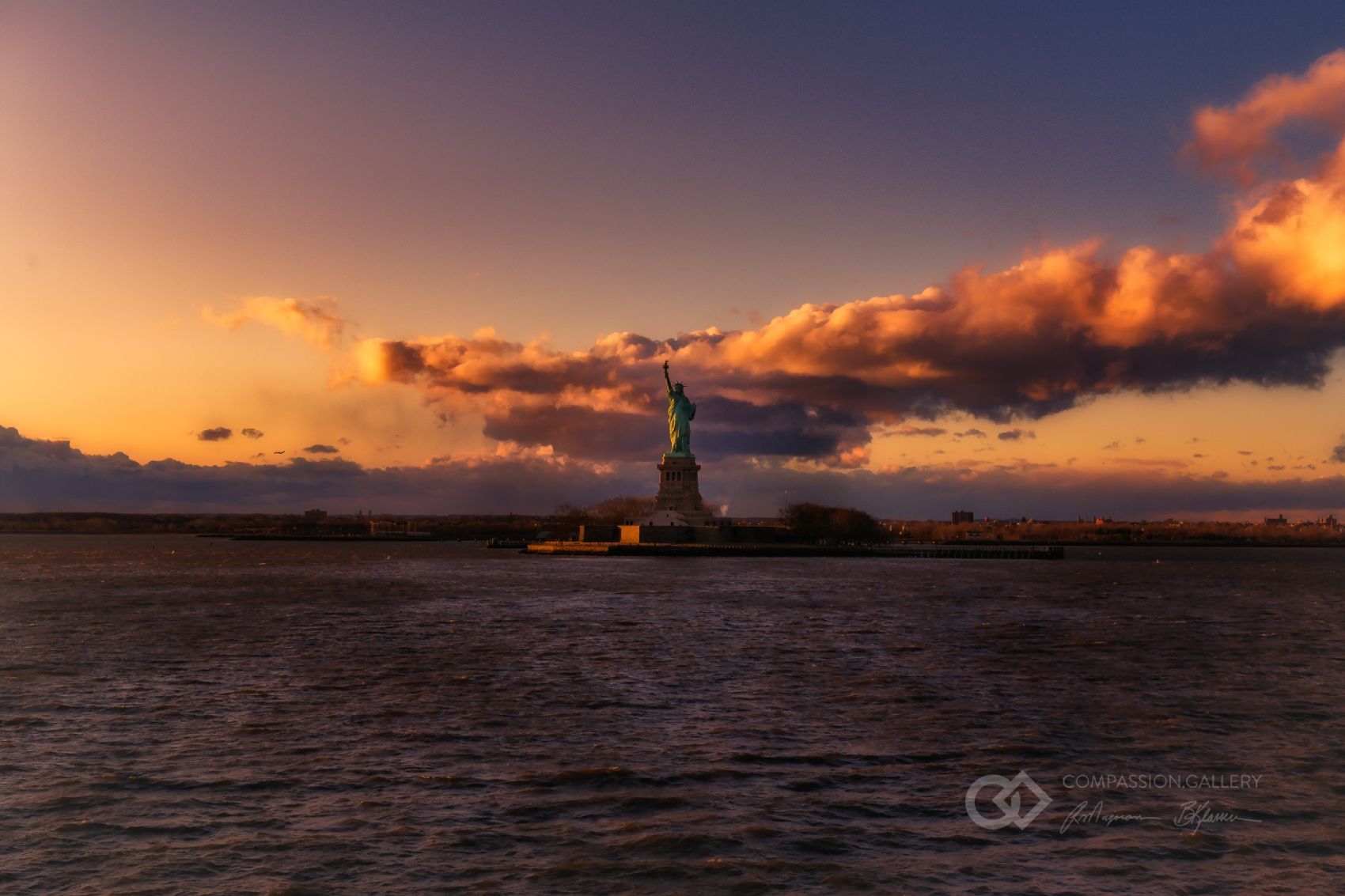 Zoom In
Preview This Photo in a Room
Notes from Ray
(New York, New York, USA)
For this people's heart has grown dull, and with their ears they can barely hear, and their eyes they have closed, lest they should see with their eyes and hear with their ears and understand with their heart and turn, and I would heal them. — Matthew 13:15 (ESV)
In addition to this passage from Jesus (quoted from the prophet Isaiah), this further thought came to my mind when I asked, "How Lord?"
Jesus replied: "Love the Lord your God with all your heart and with all your soul and with all your mind.' This is the first and greatest commandment. And the second is like it: 'Love your neighbor as yourself." (Matthew 22:37-38, NIV)
I pray that America would:
> put aside its gods (politicians, power, the pursuit of wealth, pride),
> love their neighbors (black, white, brown, Republicans, Democrats, foreigners) as themselves,
> and walk humbly with their God. (Micah 6:8)
I pray this for every nation. And I pray it's not too late.
View More Photos by Ray Majoran
View Ray's Personal Site