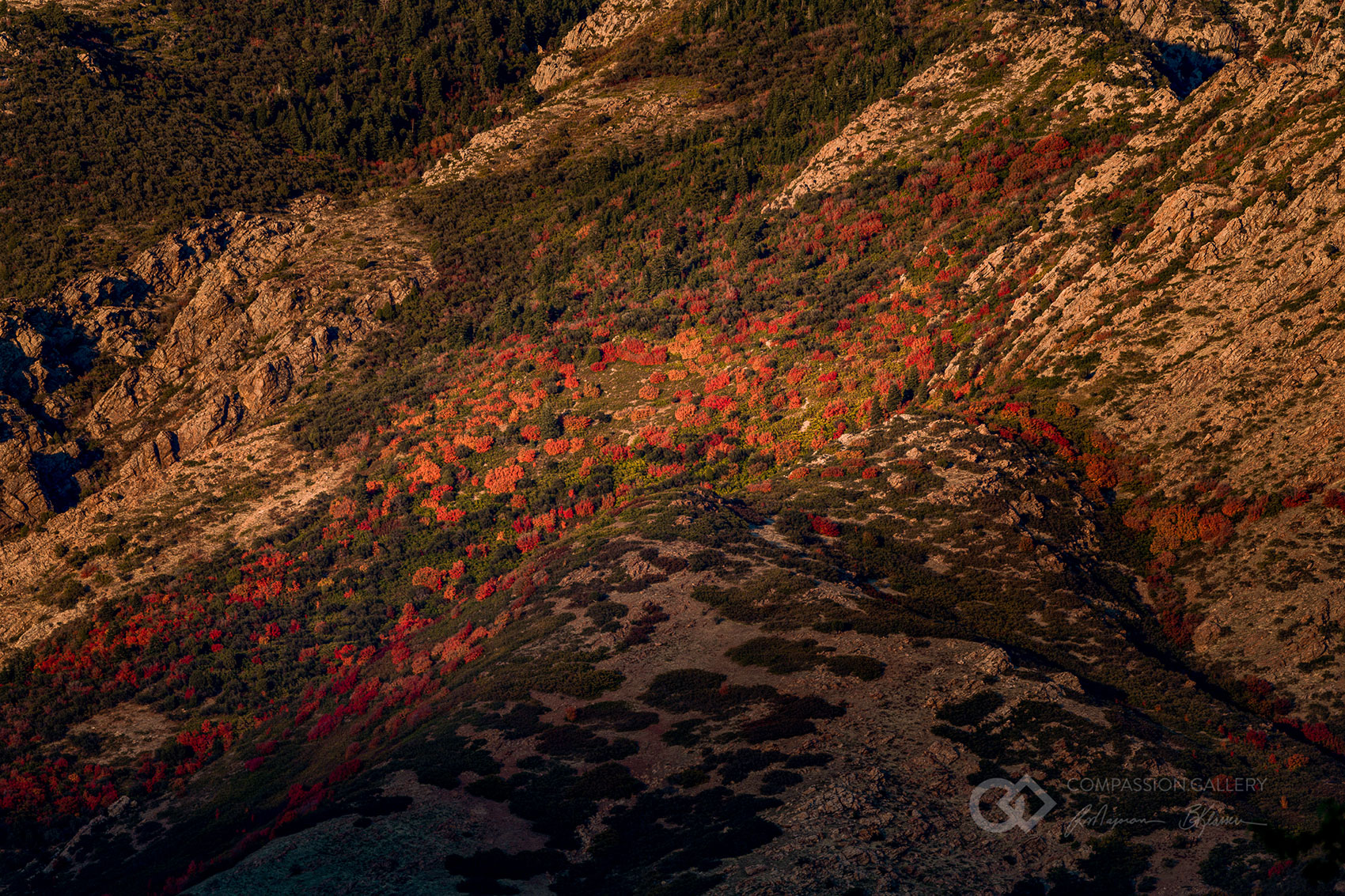 USA
(Cottonwood Heights, Utah, USA)
God has not rejected his people whom he foreknew. Do you not know what the Scripture says of Elijah, how he appeals to God against Israel? "Lord, they have killed your prophets, they have demolished your altars, and I alone am left, and they seek my life." But what is God's reply to him? "I have kept for myself seven thousand men who have not bowed the knee to Baal."
So too at the present time there is a remnant, chosen by grace.
But if it is by grace, it is no longer on the basis of works; otherwise grace would no longer be grace.
— Romans 11:2-6 (ESV)
View More Photos by Ray Majoran
View Ray's Personal Site
Purchase this Artwork
We offer Limited Edition framed (numbered) prints for collectors and fine art enthusiasts, and affordable Standard Edition (basic, unnumbered) prints for general home and office decor. For further details on both options, see our section on Collecting Compassion Gallery Art.
For more information on acquiring a print, please fill out the form below.