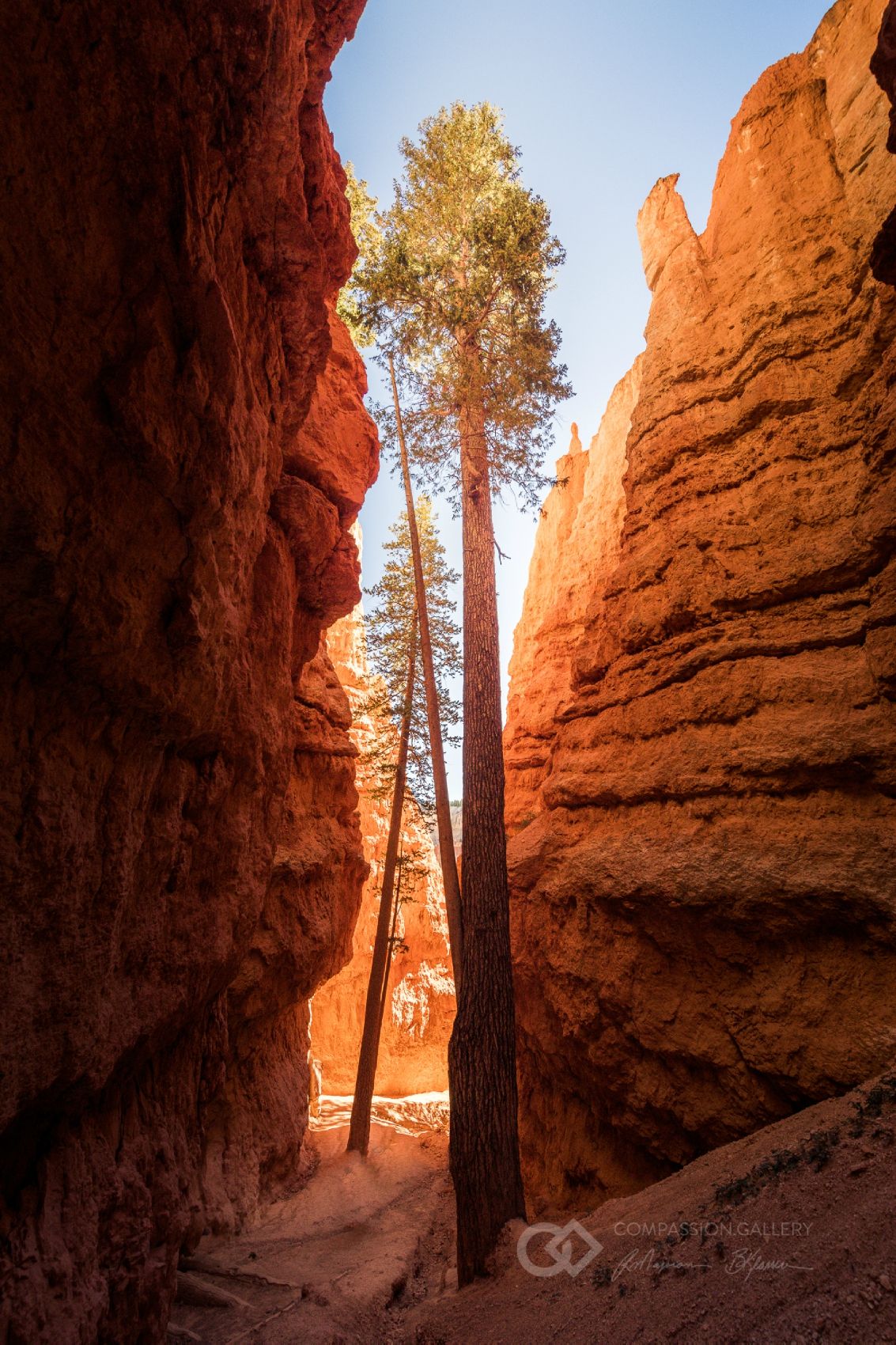 USA
(Bryce Canyon, Utah, USA)
And they came to Bethsaida. And some people brought to him a blind man and begged him to touch him. And he took the blind man by the hand and led him out of the village, and when he had spit on his eyes and laid his hands on him, he asked him, "Do you see anything?" And he looked up and said, "I see people, but they look like trees, walking." Then Jesus laid his hands on his eyes again; and he opened his eyes, his sight was restored, and he saw everything clearly. And he sent him to his home, saying, "Do not even enter the village."
— Mark 8:22-26 (ESV)
View More Photos by Ray Majoran
View Ray's Personal Site
Purchase this Artwork
We offer Limited Edition framed (numbered) prints for collectors and fine art enthusiasts, and affordable Standard Edition (basic, unnumbered) prints for general home and office decor. For further details on both options, see our section on Collecting Compassion Gallery Art.
For more information on acquiring a print, please fill out the form below.