BUY THIS PRINT
(Starting at $50)*
We offer Limited Edition framed (numbered) prints for collectors and fine art enthusiasts, and affordable Standard Edition (basic, unnumbered) prints for general home and office decor. For further details on both options, see our section on Collecting Compassion Gallery Art.
For more information on acquiring a print, please fill out the form below.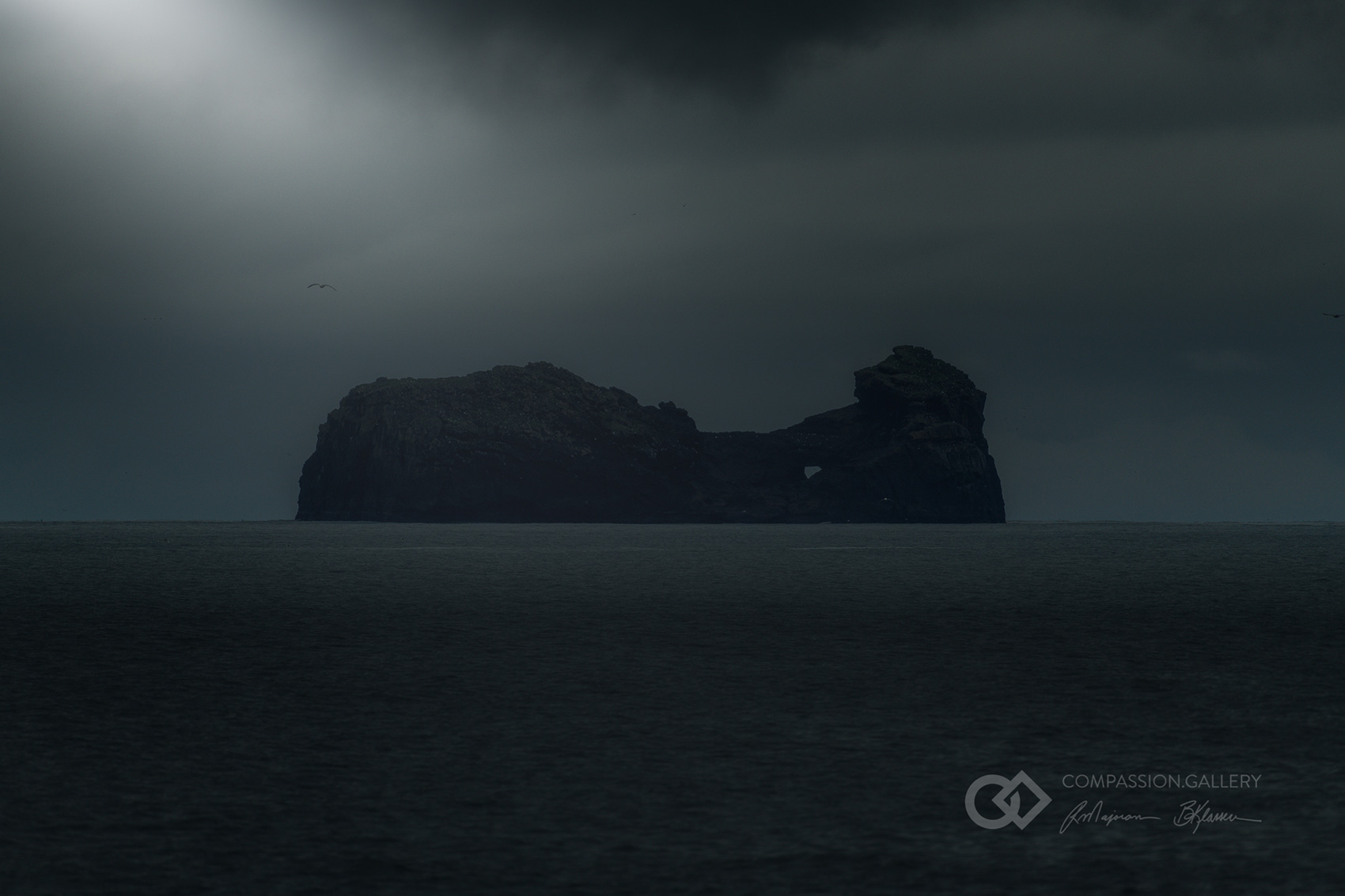 Zoom In
Preview This Photo in a Room
Notes from Ray
(Reynisfjara Beach, Iceland)
At the end of forty days Noah opened the window of the ark that he had made and sent forth a raven. It went to and fro until the waters were dried up from the earth. Then he sent forth a dove from him, to see if the waters had subsided from the face of the ground. But the dove found no place to set her foot, and she returned to him to the ark, for the waters were still on the face of the whole earth. So he put out his hand and took her and brought her into the ark with him. He waited another seven days, and again he sent forth the dove out of the ark. And the dove came back to him in the evening, and behold, in her mouth was a freshly plucked olive leaf. So Noah knew that the waters had subsided from the earth. Then he waited another seven days and sent forth the dove, and she did not return to him anymore.
— Genesis 8:6-12 (ESV)
View More Photos by Ray Majoran
View Ray's Personal Site