The Heavenly Realms
Space (Deep Sky Object)
// SKU: SPACE-10069834 //
Ray Majoran
BUY THIS PRINT
(Starting at $50)*
We offer Limited Edition framed (numbered) prints for collectors and fine art enthusiasts, and affordable Standard Edition (basic, unnumbered) prints for general home and office decor. For further details on both options, see our section on Collecting Compassion Gallery Art.
For more information on acquiring a print, please fill out the form below.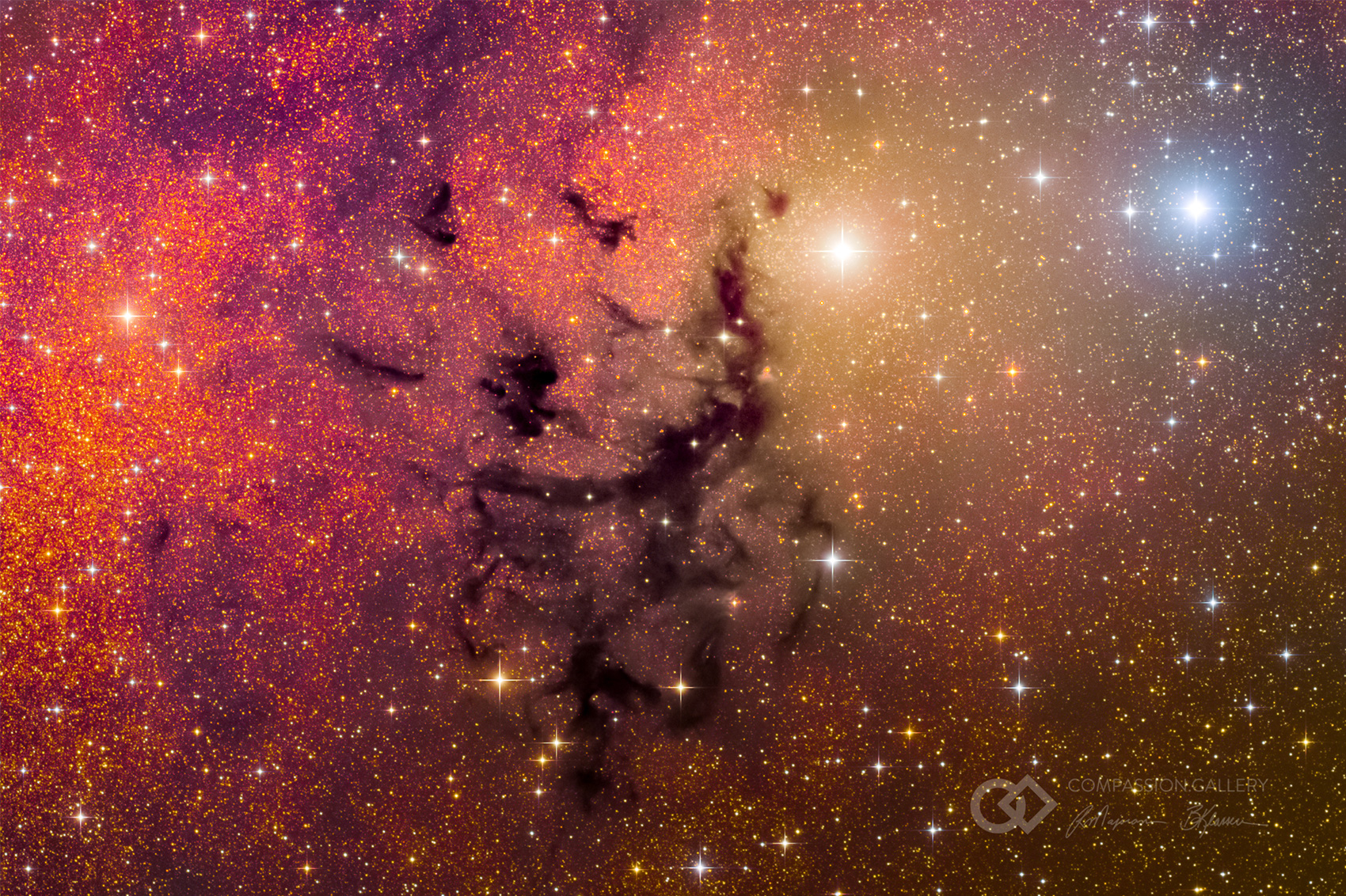 Zoom In
Preview This Photo in a Room
Notes from Ray
(LDN-673, The Constellation Aquila)
A DEEP SPACE JOURNEY: I've always been amazed by the artwork that God has painted in the heavens. In early 2018, I made the decision to learn about imaging the universe using special equipment like equilateral mounts (which track the earth's rotation), cooled cameras and telescopes. More recently, I partnered with Deep Sky West, an observatory in New Mexico to remotely image deep space objects. Essentially, I rent telescope and camera time and then receive a data dump each morning based on the deep space targets I am imaging. Some targets take 15-30 hours to acquire using a variety of filters (hydrogen, oxygen, sulphur, and RGB), and then another 3-8 hours to stack, process and fine-tune.
This specific image is about 600 light years away, and is categorized by astronomers as LDN 673—a beautiful dark nebula in the constellation of Aquila. A scene like this certainly brings a more visual representation to Ephesians 6:12. God's wonder and glory are everywhere!
For our struggle is not against flesh and blood, but against the rulers, against the authorities, against the powers of this dark world and against the spiritual forces of evil in the heavenly realms.
— Ephesians 6:12 (NIV)
View More Photos by Ray Majoran
View Ray's Personal Site