Wrapped in Light
Canada
During the peak of a snowstorm, I watched as gigantic snowflakes bigger than I've ever seen fell from the sky. I stood in my garage, and as is often the case, marveled at God's wondrous display. Large flakes became like gold dust, taking on the color of the illuminating light post behind them. What an amazing God we serve.
The LORD wraps himself in light as with a garment; he stretches out the heavens like a tent and lays the beams of his upper chambers on their waters. He makes the clouds his chariot and rides on the wings of the wind.
— Psalm 104:2-3 (NIV)
Purchase this Artwork
We offer Limited Edition framed (numbered) prints for collectors and fine art enthusiasts, and affordable Standard Edition (basic, unnumbered) prints for general home and office decor. For further details on both options, see our section on Collecting Compassion Gallery Art.
Here is our Standard Edition pricing: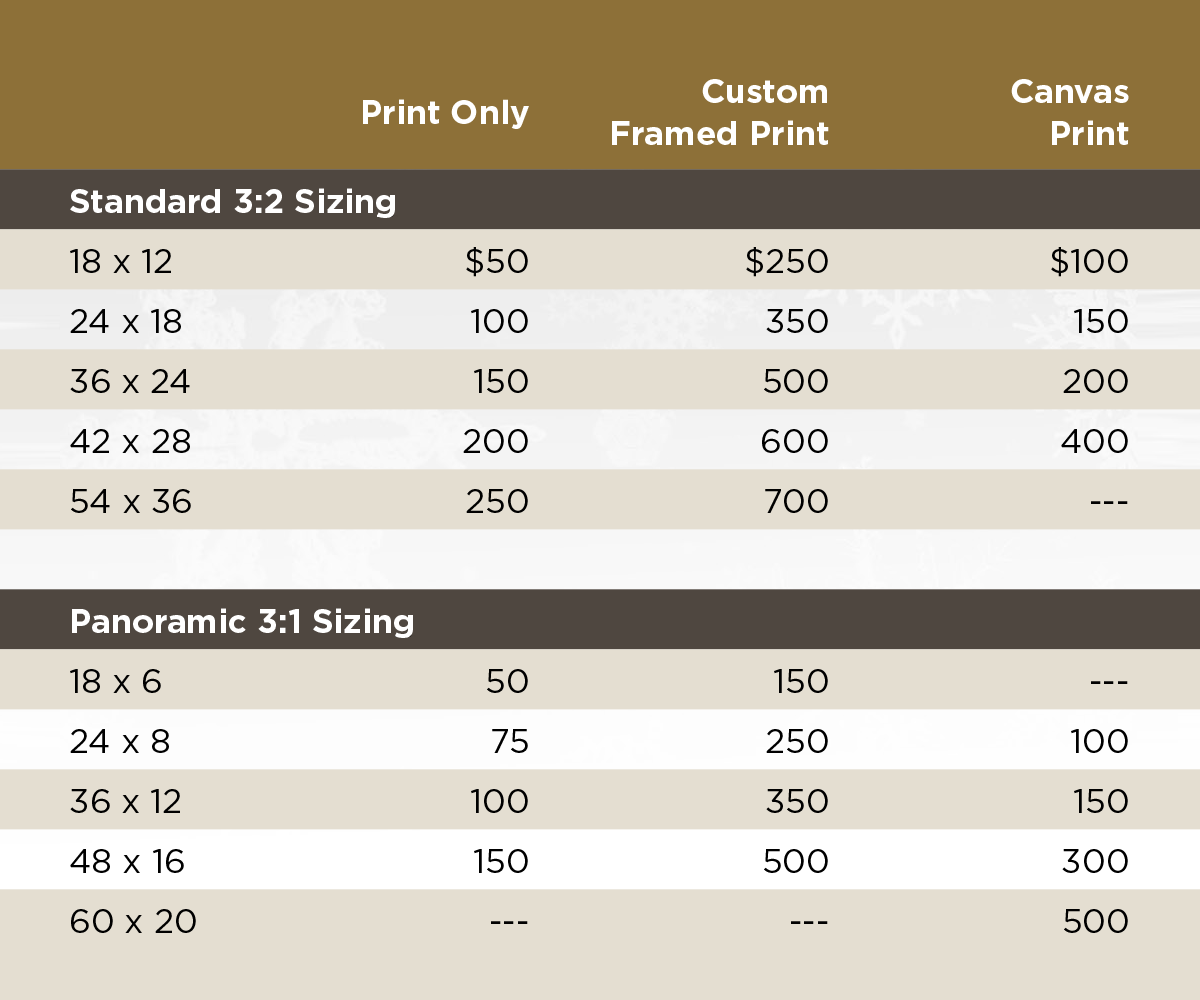 Prices are in US Dollars, except in Canada where pricing is in Canadian dollars. Amounts do not include taxes or shipping. Standard Prints are unnumbered and include a small watermarked Compassion Gallery logo on the bottom corner of the image.
Please complete the form below, and someone from Compassion Gallery will get back to you to confirm shipping and payment options. Thanks for your support!