BUY THIS PRINT
(Starting at $50)*
We offer Limited Edition framed (numbered) prints for collectors and fine art enthusiasts, and affordable Standard Edition (basic, unnumbered) prints for general home and office decor. For further details on both options, see our section on Collecting Compassion Gallery Art.
For more information on acquiring a print, please fill out the form below.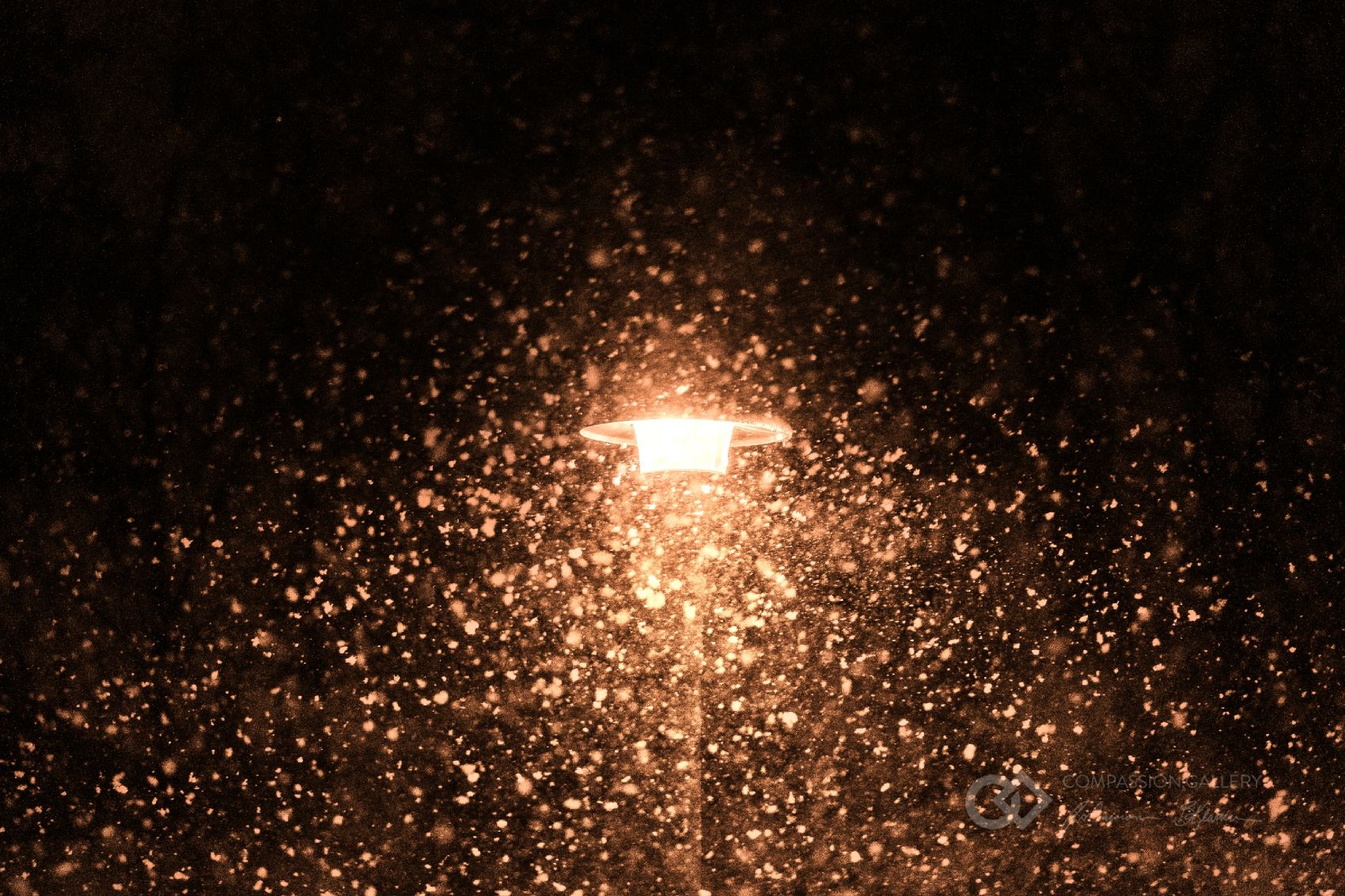 Zoom In
Preview This Photo in a Room
Notes from Ray
During the peak of a snowstorm, I watched as gigantic snowflakes bigger than I've ever seen fell from the sky. I stood in my garage, and as is often the case, marveled at God's wondrous display. Large flakes became like gold dust, taking on the color of the illuminating light post behind them. What an amazing God we serve.
The LORD wraps himself in light as with a garment; he stretches out the heavens like a tent and lays the beams of his upper chambers on their waters. He makes the clouds his chariot and rides on the wings of the wind.
— Psalm 104:2-3 (NIV)
View More Photos by Ray Majoran
View Ray's Personal Site