BUY THIS PRINT
(Starting at $50)*
We offer Limited Edition framed (numbered) prints for collectors and fine art enthusiasts, and affordable Standard Edition (basic, unnumbered) prints for general home and office decor. For further details on both options, see our section on Collecting Compassion Gallery Art.
For more information on acquiring a print, please fill out the form below.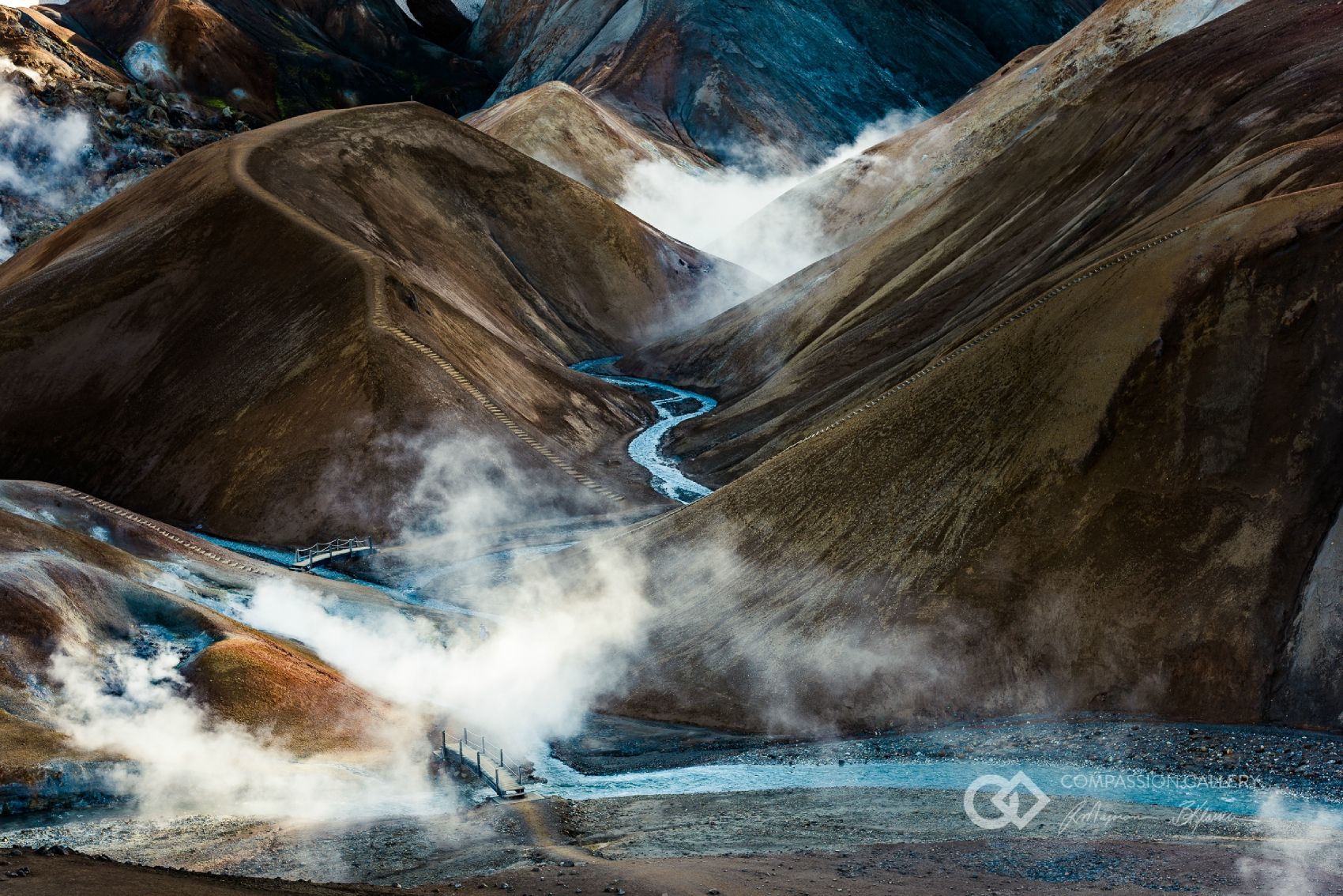 Zoom In
Preview This Photo in a Room
Notes from Ray
"Are you not thirsty?" said the Lion.
"I am dying of thirst," said Jill.
"Then drink," said the Lion.
"May I — could I — would you mind going away while I do?" said Jill.
The Lion answered this only by a look and a very low growl. And as Jill gazed at its motionless bulk, she realized that she might as well have asked the whole mountain to move aside for her convenience.
The delicious rippling noise of the stream was driving her nearly frantic.
"Will you promise not to — do anything to me, if I do come?" said Jill.
"I make no promise," said the Lion.
Jill was so thirsty now that, without noticing it, she had come a step nearer.
"Do you eat girls?" she said.
"I have swallowed up girls and boys, women and men, kings and emperors, cities and realms," said the Lion. It didn't say this as if it were boasting, nor as if it were sorry, nor as if it were angry. It just said it.
"I daren't come and drink," said Jill.
"Then you will die of thirst," said the Lion.
"Oh dear!" said Jill, coming another step nearer. "I suppose I must go and look for another stream then."
"There is no other stream," said the Lion.
― C.S. Lewis, The Silver Chair
"I am the way and the truth and the life. No one comes to the Father except through me." - Jesus (John 14:6, NIV)
-----

Drink is part of our four-image Desert Springs collection that highlights a unique region of central Iceland, an area that can only be accessed with the use of a 4x4 vehicle.
View More Photos by Ray Majoran
View Ray's Personal Site