BUY THIS PRINT
(Starting at $50)*
We offer Limited Edition framed (numbered) prints for collectors and fine art enthusiasts, and affordable Standard Edition (basic, unnumbered) prints for general home and office decor. For further details on both options, see our section on Collecting Compassion Gallery Art.
For more information on acquiring a print, please fill out the form below.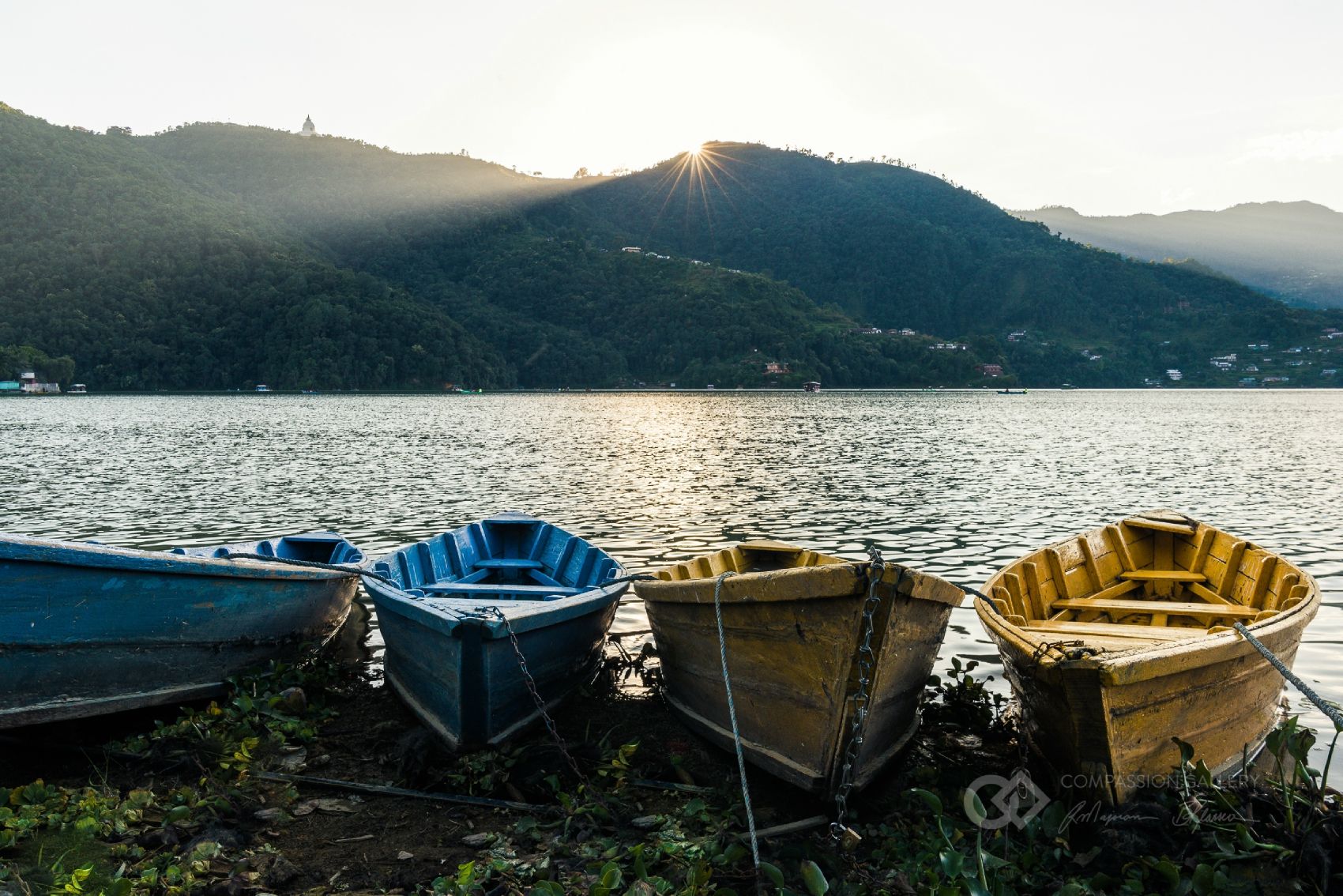 Zoom In
Preview This Photo in a Room
Notes from Ray
(Pokhara, Nepal)
If we confess our sins, he is faithful and just to forgive us our sins and to cleanse us from all unrighteousness.
— 1 John 1:9 (ESV)

In Context: I usually let the photo and verse speak for itself, but I wanted to explain this image in context so that it's not missed.
The boats on this side of the lake represent all of us, chained to the ground because of our sin (John 8:34). On the other side of the lake is the Sun (Son) of Righteousness (Malachi 4:2), ready to forgive our sins, cleanse us from all unrighteousness, and release us from bondage. We can easily accept that free gift and find freedom in Christ by simply confessing our sins and believing in Jesus Christ as our Lord and Savior (John 3:16). If you've never done that before, I invite you to do that today. By His grace and His mercy, He breaks our chains and brings us across the water to the other side.
View More Photos by Ray Majoran
View Ray's Personal Site