BUY THIS PRINT
(Starting at $50)*
We offer Limited Edition framed (numbered) prints for collectors and fine art enthusiasts, and affordable Standard Edition (basic, unnumbered) prints for general home and office decor. For further details on both options, see our section on Collecting Compassion Gallery Art.
For more information on acquiring a print, please fill out the form below.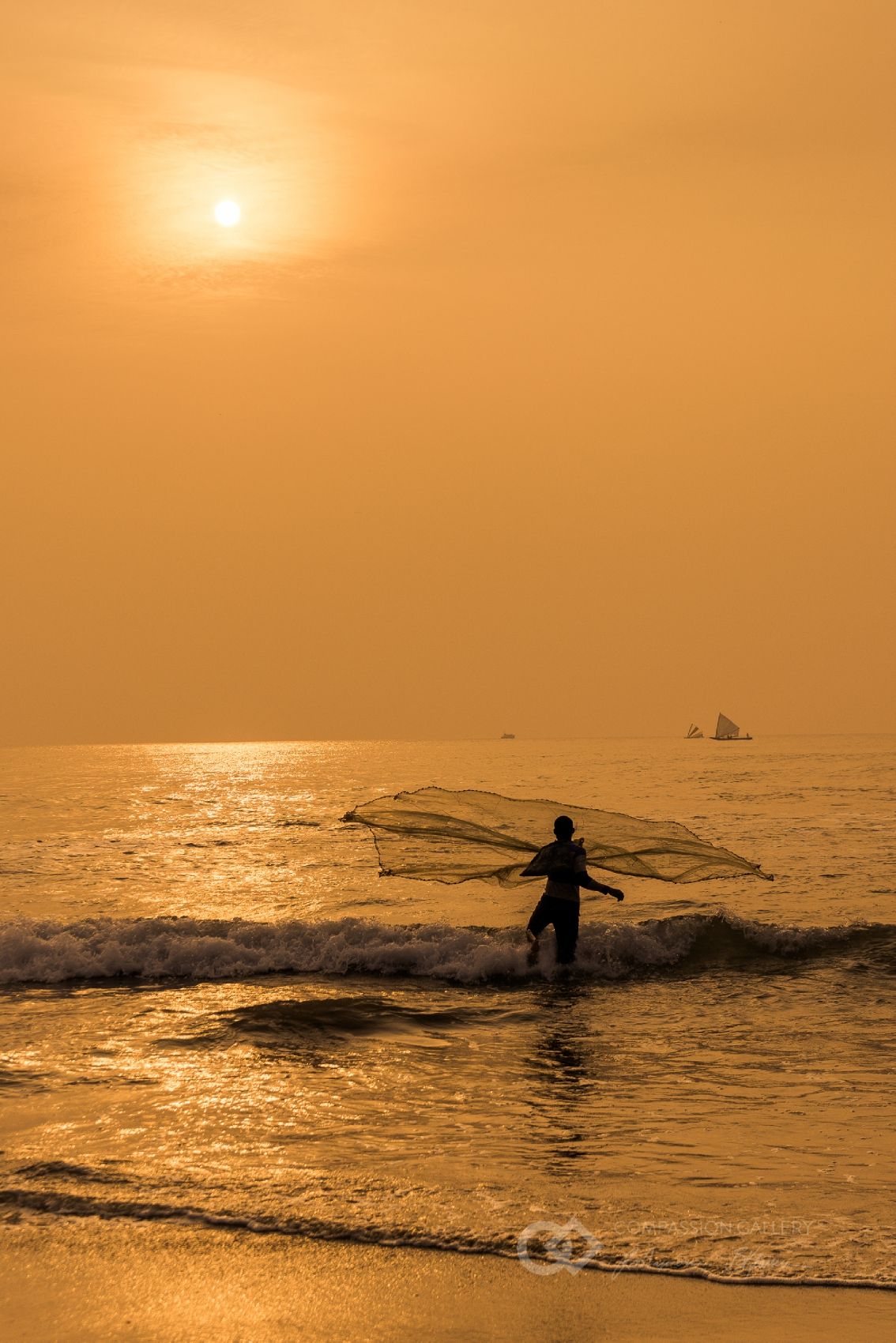 Zoom In
Preview This Photo in a Room
Notes from Ray
(Visakhapatnam, India)
"Once again, the kingdom of heaven is like a net that was let down into the lake and caught all kinds of fish. When it was full, the fishermen pulled it up on the shore. Then they sat down and collected the good fish in baskets, but threw the bad away. This is how it will be at the end of the age. The angels will come and separate the wicked from the righteous and throw them into the blazing furnace, where there will be weeping and gnashing of teeth."
"Have you understood all these things?" Jesus asked.
"Yes," they replied.
— Matthew 13:47-51 (NIV)
View More Photos by Ray Majoran
View Ray's Personal Site